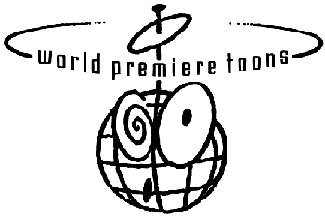 From Wikipedia:
"What A Cartoon/World Premiere Toons was an animation project conceived and produced by Fred Seibert; its mission was to return creative power to animators and artists, by going back-to-the-future and recreating the atmospheres that spawned the great cartoon characters of the mid-20th century."
What a Cartoon! (aka World Premiere Toons) was our first big idea cartoon incubator, an innovation into the resurrection of the classic cartoon short. Created by Frederator executive producer Fred Seibert when he was president of Hanna-Barbera Cartoons, the series launched on Cartoon Network in 1995 with Dexter's Laboratory.
48 shorts were made over the next three years, eventually spinning off six hit series (The Powerpuff Girls, Cow & Chicken, Johnny Bravo, I.M. Weasel, Courage the Cowardly Dog, and Dexter's) , and winning Hanna-Barbera's only Academy Award nomination (for Courage).
We've been producing hit-spawing shorts ever since (150 more as of 2011) with Oh Yeah! Cartoons (The Fairly OddParents, ChalkZone, My Life as a Teenage Robot), The Meth Minute 39 (Nite Fite), and Random! Cartoons (Adventure TIme, Fanboy & Chum Chum).
Created By
Fred Seibert
Press
The Big Cartoon Database has an episode guide for 'What a Cartoon!'
Stuff
What a Cartoon!/World Premiere Toons! Poster Gallery
WAC!/WPT Video Frame Grab Gallery
What A Cartoon! on Wikipedia
Episodes
The Big Cartoon Database has a WAC! episode guide.
Awfully Lucky [March 26, 1997]
Bloo's Gang in: Bow Wow Bucaneer
Boid N' Worm
Buy One, Get One Free [October 30, 1996]
The Adventures of Captain Buzz Cheeply in: A Clean Getaway [June 25, 1995]
Courage the Cowardly Dog in: The Chicken From Outer Space
Cow and Chicken in: No Smoking [November 12, 1995]
Dexter's Laboratory
Dimwit Dexter
Dino in: Stay Out [March 19, 1995]
Dino in: The Great Egg-Scape [March 5, 1997]
Fat Cats in: Dry Dry Drips [July 16, 1995]
George and Junior in: Look Out Below [April 9, 1995]
George and Junior's Christmas Spectacular [July 23, 1995]
Godfrey and Zeke in: Lost Control [October 16, 1996]
Gramps
Hard Luck Duck [April 16, 1995]
Hillbilly Blue
The Ignoramooses [November 13, 1996]
Jof in: Help
Johnny Bravo [March 26, 1995]
Johnny Bravo in: The Amazon Women [March 12, 1997]
Jungleboy in: Mr. Monkeyman [October 9, 1996]
Kitchen Cassanova [November 6, 1996]
Larry and Steve
Malcom and Melvin in: Babe, He Calls Me [November 28, 1997]
Mina And The Count: Interlude With A Vampire [November 5, 1995]
O. Ratz with Dave D. Fly in: Rat In A Hot Tin Can [July 2, 1995]
Phish and Chip in: Short Pfuse [July 9, 1995]
Phish and Chip 2 [March 19, 1997]
Pizza Boy in: No Tip
Podunk Possum in: One Step Beyond
The Powerpuff Girls in: Meet Fuzzy Lumpkins [March 12, 1996]
Powerpuff Girls in: Crime 101
Shake and Flick: Raw Deal in Rome [June 18th, 1995]
Sledgehammer O' Possum in: Out and About [February 8, 1997]
Sledgehammer O' Possum in: What's Goin On Back There
Snoot's New Squat
Strange Things
Swamp and Tad [February 22, 1997]
Tales of Worm Paranoia [November 28, 1997]
Tumbleweed Tex in: School Daze [October 23, 1996]
Wind-Up Wolf
Yoink! of the Yukon [July 30, 1995]
Yuckie Duck in: Short Orders [March 5, 1995]
Yuckie Duck in: I'm On My Way [August 6, 1995]
Zoonatiks [February 15, 1997]